Ingredients :
* 1 & 1/2 pounds new potatoes halved.
* 2 tablespoon butter, cut into small pieces .
* coarse salt and ground pepper.
* 1package cut-whole chicken (about 3 pounds).
* 1 bunch asparagus (1 pound), trimmed and cut into 2- inch pieces.
* 1 lemon, cut into 8 wedges.
* 6 sprigs fresh thyme.
Method :
Preheat oven 475 degrees. place potatoes and half the butter in a roasting pan. season with salt and pepper. roast tossing once until potatoes are golden 20 to 25 minutes. place chicken skin side upon top of potatoes season with salt and pepper. roast until chicken begins to brown about 20 minutes. Scatter asparagus, lemon, remaining butter and thyme around chicken. roast until asparagus in tender and chicken is opaque throughout 5 to 15 minutes. serve chicken vegetables and lemon drizzled with pan juice.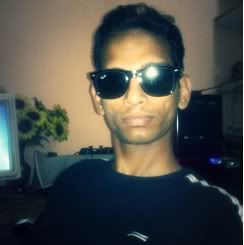 Rizwan Ahmad
About the Author:
This article is written and posted by Rizwan Ahmad Author and founder of cyberockk.com, He is a tech blogger from India and he loves to share his thoughts by writing articles on this site to the different topics related to technology world,