Image Source: Creative Commons Flicker

How To Make Greek Chicken Cutlet
Ingredients:
1- 1pint cherry or grape tomatoes, halved.
2- 1.3 cup pitted Kalamata olives.
3- 4 ounces feta cheese, coarsely crumbled (1 cup).
5- 1/2 cup fresh mint leaves.
6- 2 to 3 tablespoon live oil.
7- Coarse salt and ground pepper
8- 1 & 1/2 pounds thin chicken cutlets (About 8).


Method:
1- In a medium bowl combine tomatoes, olives, feta, mint, and 1 tablespoon oil. Season with salt and
pepper set a side.
2- Heat a grill pan over high brush lightly with oil.season cutlets with salt and pepper.
Cook working in batches as necessary
until chicken is cooked through 1 to 2 minutes per side.
transfer to a plate and cover with alimuniumfoil to keep warm. Top chicken with tomato mixture and serve.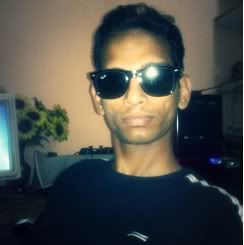 Rizwan Ahmad
About the Author:
This article is written and posted by Rizwan Ahmad Author and founder of myfoodforu, He is a blogger from India and he loves to share his thoughts by writing articles on this site to the different topics related to technology world,