Natural Hair Care Tips
Image Source: Creative Commons Flicker
Hair Tips :
the hair without any oil massage treatment for long dys turns into frizzy, dry and unhealthy. To make it luscious and soft,
use good hair oil on your hair. it will creat the tresses smooth and healthy from the root. You may nourish it with hot oil treatment too.
Shampooing :
After offering the oil to your hair with cleansing treatment.Use a fantastic conditioner based sampoo on the hair.
Then gently wash it with normal water. it will help you to eliminating dirt, extra oil, etc from the hair.
Combing :
Choose a wide-toothed comb if you have curly hair. it will help to detangle the tangles. You may apply your own fingers for doing the process.
Use a comb when your hair is dirty. Applying comb on wet hir, you will meet hair fall problem.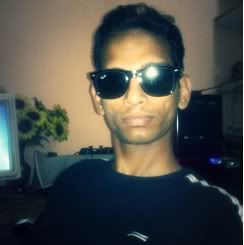 Rizwan Ahmad
About the Author:
This article is written and posted by Rizwan Ahmad Author and founder of myfoodforu, He is a blogger from India and he loves to share his thoughts by writing articles on this site to the different topics related to technology world,