Beauty Secrets

Rest:
You should learn to relax . to unwind, to distress. yoga and meditation are great way to relax. exercising regularly is also a good way to stay fit and active-regular exercise is also a great way to "De- stressing" a combination of Pilates and yoga may be ideal if you want to have a great looking body.
Relaxation:
If you want to get a healthy glow on your face, one of the first thing you need is 8 our of undisturbed sleep every night. our body needs to recover from the wear and tear it undergoes each day.
Image Source: Creative Commons Flicker
Hair Care:
Hot oil massage and turban therapy.done at least once in a month, are good for your hair. Oils like olive oil, castor oil, almond oil and coconut oil. are particularly good for the hair. and use hair care packs about 2 times in a month.
Eyes Care:
Make sure that your eyes get enough rest. Do not over stain them by starring for long stretches at the computer monitor and television screen splash your eyes with cold water.go for eye check-ups regular. and use an under eye nourishing cream, regularly, to take care of the soft skin around your eyes.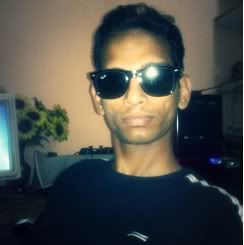 Rizwan Ahmad
About the Author:
This article is written and posted by Rizwan Ahmad Author and founder of myfoodforu, He is a blogger from India and he loves to share his thoughts by writing articles on this site to the different topics related to technology world,